About Active Advancements
How And Why We Make Funding Easy
What Our Customers Are Saying About Us
"Love These Guys... They where fast and kept me informed throughout the process."
"My Attorney Mentioned Active Advancements To Me... She filled out the form online and I had cash to keep my lights on within 7 hours! Thank you, thank you, thank you!
"WOW Talk About Fast These Guys Are The Real Deal... I would recommend Active Advancements to anyone needing  money after an accident when you can't work. Thank you John!"
Active Advancements, LLC was founded in 2017 to provide advance cash settlements for individuals expecting a settlement from a personal injury lawsuit. We help plaintiffs by providing them funds to pay for their life needs so they can afford to wait for a fair settlement at the lowest cost and with great customer service.
Our goal is to enable the BEST outcome for plaintiffs by providing them with legal funding at the lowest cost possible. We will offer the lowest fees because we believe in the importance of giving our customers financial breathing room.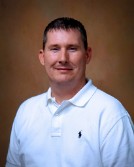 Matt Rose
Managing Partner
Matt Rose, Managing Partner, will guide you through the process to get cash in your hands fast! Matt prides himself on having the most knowledgeable customer services available to answer any questions you may have. Matt understands helping those in need and will go the extra mile for you!