Middle Georgia's Pre-Settlement Funding Source
Applying For Active Advancements Is FAST and EASY

Active Advancements is an industry leader in providing Pre-Settlement Funding throughout Middle Georgia. We understand that suffering an injury or a loss may be a financial hardship. We offer Pre-Settlement funding now in exchange for a portion of your expected future settlement proceeds. Simply put, we are giving you money NOW in exchange for a payment AFTER your case settles.
At Active Advancements, LLC our goal is to provide you with fast cash as soon as the same day - once approved. We will work with your legal representative to go over the amount of your living expenses as well as any medical bills or loss wages you have incurred so that we can determine a fair amount. Financial concerns can affect your health and well-being and especially family. When injured or suffering a loss, being financially stable is paramount. The speed of Active Advancements funding helps you when needed most. Call Us or Apply Online TODAY!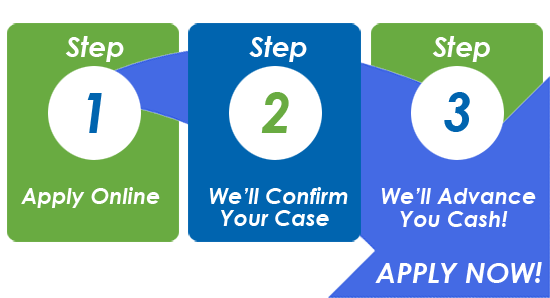 What Type of Cases Qualify For Funding?